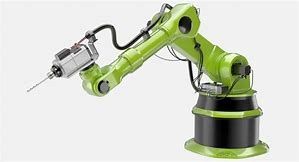 Motion Control products include a broad range of servo drives, servo motors and actuators. Our servo drive portfolio extends from compact single-axis drives for simple applications to high-performance multi-axis servo drives which fit seamlessly into your Integrated Architecture™ system. Rotary and linear servo motors provide a wide range of output power for a variety of environmental challenges. Our actuators provide simplified out-of-the box solutions for precise linear positioning.

MP-Series™ integrated linear motion products include linear actuators and linear stages. These products provide flexible servo control through accurate positioning and quick-building forces.
MP-Series & TL-Series Electric Cylinders
MP-Series Heavy-Duty Electric Cylinders
MP-Series Integrated Linear Stages
MP-Series Integrated Multi-Axis Stages

Our servo drive portfolio includes a wide variety of products that offer the right size and feature set to handle a broad range of applications. From single axis component drives to multi-axis modular drives, we offer solutions designed to help you simplify machine design while improving system performance. Our Integrated Motion drives fit seamlessly into the Logix platform for easy use and plug-and-play configurability. Network options and a choice of safety features are available.
2071 Kinetix 3 Component
2092 Ultra1500 Single-Axis
2093 Kinetix 2000 Multi-Axis
2094 Kinetix 6000 Multi-Axis
2094 Kinetix 6200 Modular
2094 Kinetix 6500 EtherNet/IP
2097 Kinetix 300 EtherNet/IP
2098 Ultra3000 Multi-Axis
2098 Ultra5000 Single-Axis
2098 UltraWARE Software
2099 Kinetix 7000 High-Power

Servo Motors include a broad portfolio of Rotary Motors and Linear Motors. Our rotary motors comprise several series including the RDD-Series™ Direct Drive™, MP-Series™ of stainless steel, food grade, medium-inertia and low-inertia options, and the HPK-Series™ High-Power motors. Our linear motors include the LDC-Series™ and LDL-Series™ with no-wear. The servo motor families offer Smart Motor Technology to provide automatic identification of correct motor-to-drive connectivity.
Rotary Motors
Linear Motors
Using this site means you accept its
terms
| Copyright © 2020 Comptech, Port Elizabeth, South Africa.
| website by